Support
Support Team
For owners and operators of CubCrafters airplanes, support is always just a phone call or e-mail away.
If you have any questions regarding CubCrafters products, we're here to provide answers.
Our normal business hours are Monday through Friday, 8AM to 5PM Pacific Time. All inquiries will be addressed within 24 hours or the next business day.
Factory Aircraft
Pete Dougherty
509.367.5200
support@cubcrafters.com
Parts Sales
509.367.5201 parts@cubcrafters.com
Kit Support Help Desk
Kit Telephone Support:
509.367.5225
Monday - Friday
9am-12pm & 2pm-3:30pm (Pacific Time)

Kit Email Support:
kitsupport@cubcrafters.com
Technical Publications
For questions or to report an error with a publication, please notify publications@cubcrafters.com
Publications
Owners Forms
f
authorized service centers
Alaska

4131 Float Plane Dr

Anchorage, AK 99502
Contact: Matt Schneider
Phone:

907.243.1966

Fax:

907.243.1965

Arizona

Falcon Field Airport (KFFZ)

5061 E Roadrunner Dr
Mesa, AZ 85215
Contact: Harald Govers
Phone:

480.463.0697

Arizona

Falcon Field Airport (KFFZ)

4550 E McKellips Rd
Suite 101

Mesa, AZ 85215
Contact: Matthew Layton
Phone:

480.463.0697

California

3119 Liberator St.

Santa Maria, CA 93455
Contact: Phil Kirkham
Phone:

805.928.7701

Fax:

805.928.4427

California

Mather Aviation (Modesto)

Modesto City-County Airport (MOD)

801 Airport Way

Modesto, CA 95354
Contact: MOD@matheraviation.com
Phone:

209.577.6831

Fax:

209.577.6883

BRS Service Center

California

Stadel Aircraft, Inc.

Sutter County Airport (O52)

Colorado

Mile High Aircraft Services LLC

Front Range Airport (KFTG)

37625 Astra Way

Watkins, CO 80137
Contact: Bill Zempel
Phone:

303.261.4111

Colorado

Erie Municipal Airport

395 Airport Drive

Erie, CO 80516
Contact: Jason Hurd
Phone:

303.664.0633

Fax:

303.664.1156

BRS Service Center

Florida

11550 Aviation Boulevard Suite #4

West Palm Beach, FL 33412
Contact: Johnny Stinson
Phone:

561.625.7979

BRS Service Center

Idaho

Performance Air Inc.

4919 Aviation Way

Caldwell, ID 83605
Contact: Shaun Tubbs
Phone:

208.455.7400

Indiana

984 South Kirby Road

Bloomington, IN 47403
Phone:

888.457.3787

Kentucky

Stuart Powell Field (KDVK)

280 Airport Road

Danville, KY 40422
Contact: Nathan Hammond
Phone:

770.616.2179

Kentucky

805 Airport Road

Elkton, KY 42220
Contact: Bill Johnson
Phone:

207.847.6511

Maine

Bar Harbor Airport

112 Caruso Drive

Trenton, ME 04605
Contact: Leroy Muise
Phone:

207.667.5534

Fax:

207.667.5222

Michigan

Muskegon County Airport

103 Sinclair Drive

Muskegon, MI 49441
Contact: Victor Grahn
Phone:

231.798.2126

Fax:

231.799.9953

BRS Service Center

Minnesota

Stanton Airfield (SYN)

Minnesota

Buffalo Municipal Airport (KCFE)

1313 Co Rd 134 NE

Buffalo, MN 55313
Phone:

763.682.1516

Fax:

763.682.1552

Missouri

Creve Coeur Airport (1H0)

12 Creekwood Drive

St. Peters, MO 63376-2815
Contact: Kent Lischer
Phone:

636.248.5748

Montana

Glacier Park International Airport (KGPI)

4170 Highway 2 East, Bldg 4221

Kalispell, MT 59901
Contact: Mitch Steinberg
Phone:

406.752.5810

Fax:

406.756.0420

North Carolina

Foothills Regional Airport (KMRN)

3550 Morganton Lenoir Airport Ave

Morganton, NC 28655
Contact: Tamara Mace
Phone:

828.391.8645

North Carolina

Raleigh Executive Jetport (KTTA)

707 Rod Sullivan Rd

Sanford, NC 27330
Phone:

919.665.1233

Oklahoma

8888 Jack Bates Ave

Tulsa, OK 74132
Contact: Keith Thomas
Phone:

918.710.0073

Oregon

12405 S.W. River Road

Hillsboro, OR 97123
Contact: Danny Stark
Phone:

503.758.9862

South Dakota

Belle Fourche Municipal Airport (KEFC)

10970 Airport Road

Belle Fourche, SD 57717
Contact: James Deranleau
Phone:

605.892.6345

Utah

Canyonlands Field (KCNY)

94 Aviation Way

Moab, UT 84532
Contact: Bob Stone
Phone:

435.259.7421

Washington

1920 South 16th Ave

Yakima, WA 98903
Phone:

509.248.1025

Wisconsin

Waukesha County Airport/Crites Field (KUES)

2525 Aviation Drive

Waukesha, WI 53188
Contact: Julie Tromblay
Phone:

262.547.8988

Fax:

262.547.0080

Wyoming

Afton Municipal Airport (KAFO)

Airport Road
Hangar 4

Afton, WY 83110
Contact: Heath Lawson
Phone:

307.885.5236

Fax:

307.885.2543

Europe

Phone:

+353 87 959 1431

Fax:

+48 790 50 70 60
Repairs
Rebuilds
Restoration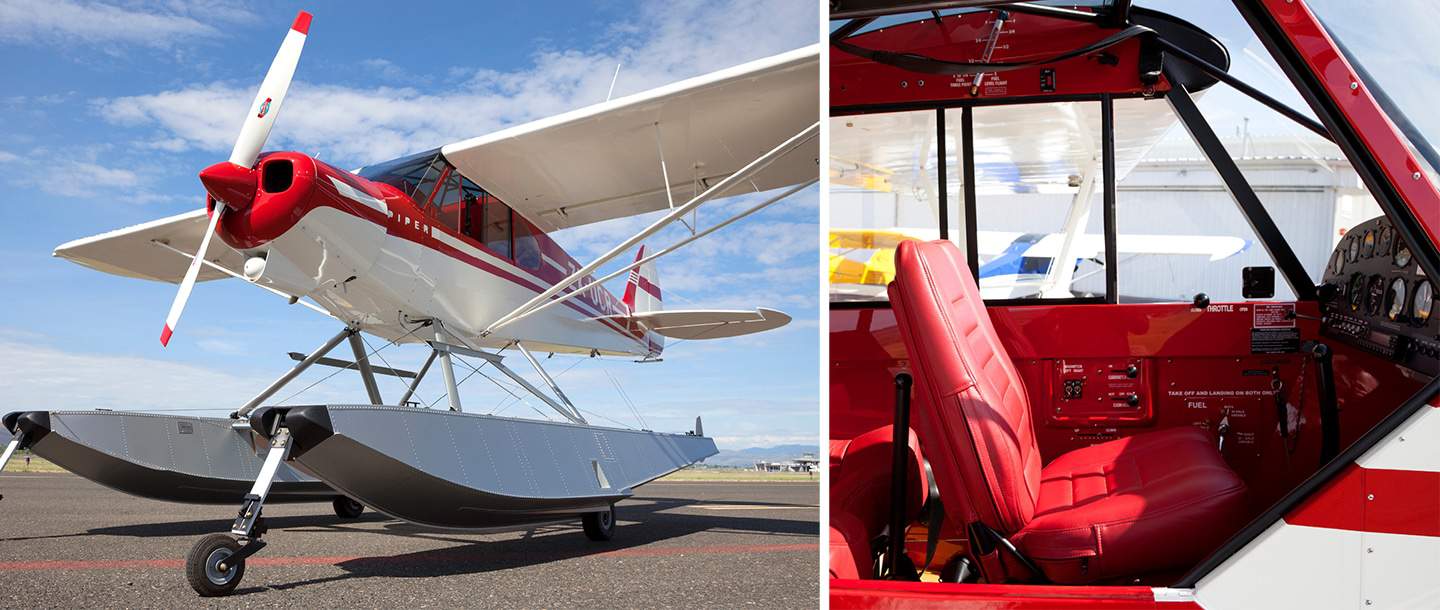 Have CubCrafters restore your Super Cub and it will fly farther, stall slower and land in a shorter distance than any other Super Cub. It will be safer, stronger and configured ideally to your requirements. It will look brand new and perform much better than new.
It's not an exaggeration to describe our restoration process as a labor of love. We've been doing it for thirty six years now, and we treat every airplane as if it was our own. Our team of highly skilled craftsmen is intimately familiar with every detail of the Super Cub. We use only the highest quality materials and parts in what is a streamlined and absolutely thorough process.
Most restoration projects last eight to ten weeks, and we'll keep you closely apprised of progress. At the end of that time, you will be the proud owner of a Piper Super Cub that is vastly superior to the original in nearly every way, without ever diminishing the characteristics that we all love about this legendary airplane.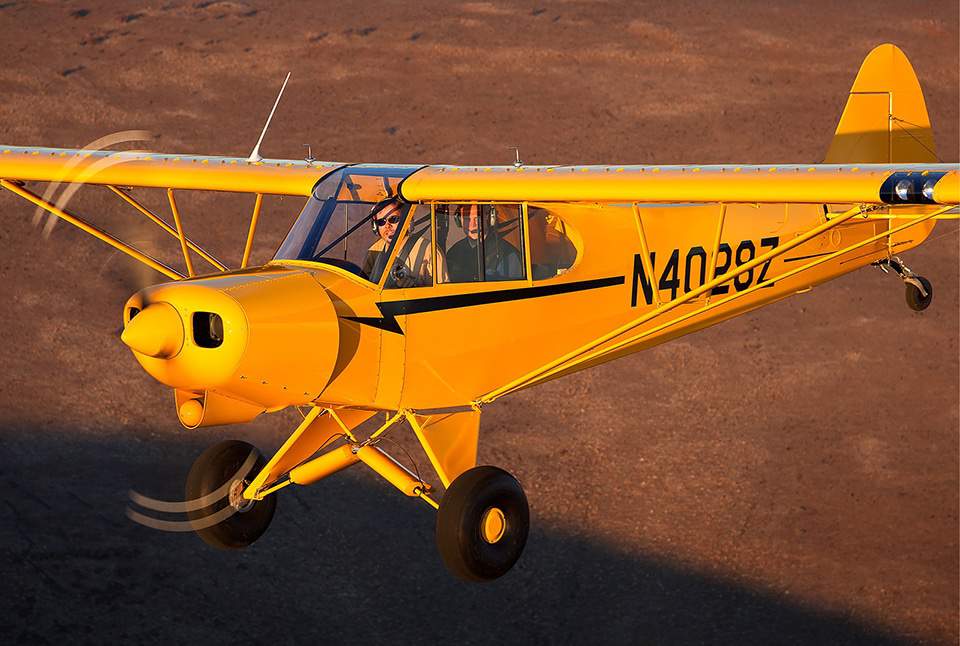 How to make your Super Cub better than new
CubCrafters performs both restorations and repairs. While a repair brings back the proper function of an original part after it is worn out, fails or is damaged, a CubCrafters restoration provides the opportunity to significantly upgrade the structure, functionality and performance of the airplane.
An ideal candidate for a CubCrafters restoration is a high time, older Super Cub that has no severe structural damage, and includes all pieces and parts. When you bring in your Cub, we'll carefully and thoroughly inspect it, documenting its condition before you sign the rebuild agreement. (Any necessary parts repairs and/or replacements outside the standard rebuild will be performed at normal shop rates.)
You can choose everything from a new engine to the tailwheel assembly. You decide on avionics, fuel systems, interior appointments and accessories.
Your CubCrafters representative will carefully review your order with you and confirm a start date and expected delivery date. A deposit is required to secure a place in the factory schedule and is due at the time of placing your order.
Contact