DUBAI, UAE
BULLSEYE LANDING
CubCrafters, in collaboration with Red Bull and extreme sports promotor XDubai, has achieved an unprecedented milestone in aviation by successfully landing a fixed wing Carbon Cub aircraft on the heliport of one of the world's most iconic buildings, the Burj Al Arab hotel, in Dubai, UAE.
"All big moments start with little ideas powered by imagination and the desire to create something special."
PRESS RELEASE
3.14.2023 - CUBCRAFTERS-BUILT AIRCRAFT SUCCESSFULLY LANDS ON HELIPAD ON ICONIC BURJ AL ARAB HOTEL IN DUBAI - Pilot lands Fixed Wing Carbon Cub airplane on a 78-foot diameter helipad located on top of the 56 story building.
PRESS RELEASE
3.14.2023 - CZEPIELA COMPLETES WORLD-FIRST FEAT BY LANDING ON BURJ AL ARAB JUMEIRAH - Polish pilot brings fixed-wing aircraft to stop 212m up on hotel helipad.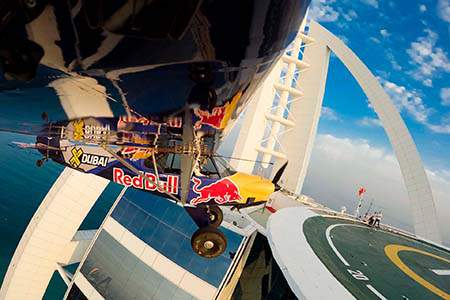 COMPLETE DETAILS
RED BULL PROJECT PAGE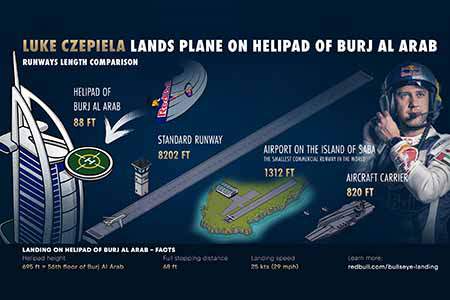 VIDEOS
RED BULL CONTENT POOL
PHOTOS
RED BULL CONTENT POOL
Press Information
For any press related inquiries, please reach out to:
Brad Damm

SEND EMAIL
PAST EVENT - SOPOT 2019
PIER LANDING IN A



CARBON CUB