The Carbon Cub is available in three variants: Carbon Cub SS (production Light Sport Aircraft), Carbon Cub FX (an innovative Builder Assist E-AB aircraft), and Carbon Cub EX (aircraft kit). Carbon Cub has been designed for off airport operation with a powerful engine, strong lightweight airframe and nimble low-speed manners.
The Carbon Cub has redefined expectations for backcountry aircraft. It has taken the fundamentally superior design of the Piper Super Cub and reinvented it using 21st Century materials and computer-aided design. Superior engineering results in the Carbon Cub having 50% fewer parts, and weighing more than 300 pounds less, than a similarly equipped Super Cub. It can take off and land in patches that you thought were accessible only to helicopters and hikers, all while being able to take the abuse of backcountry exploration.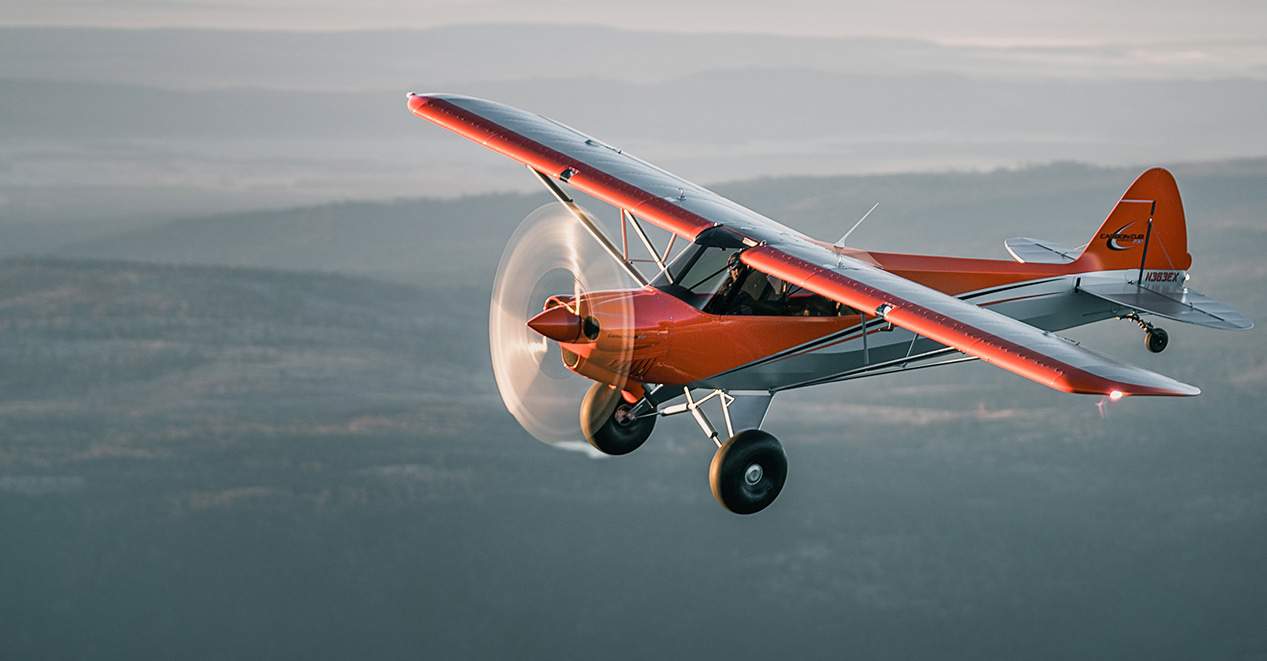 Performance
All variants of the Carbon Cub exhibit unmatched power to weight ratios. The Carbon Cub has no equal in takeoff and landing performance. On an average day the Carbon Cub will climb out at 2,100 feet per minute at sea level and pass through 10,000 still climbing at a staggering rate.
The power is ideally paired with the airplane's nimble handling and slow speed manners. Carbon Cub FX and EX are further benefitted by our new G-Series flaps and ailerons. The newest EX-3 and FX-3, with even more power and a constant-speed prop, deliver the highest cruise speed and efficiency available in the Carbon Cub family.
Takeoff: As short as 60 ft
Climb: Up to 2,400+ fpm
Cruise: 110 - 132 mph (depending on tires)
Land: As short as 110 ft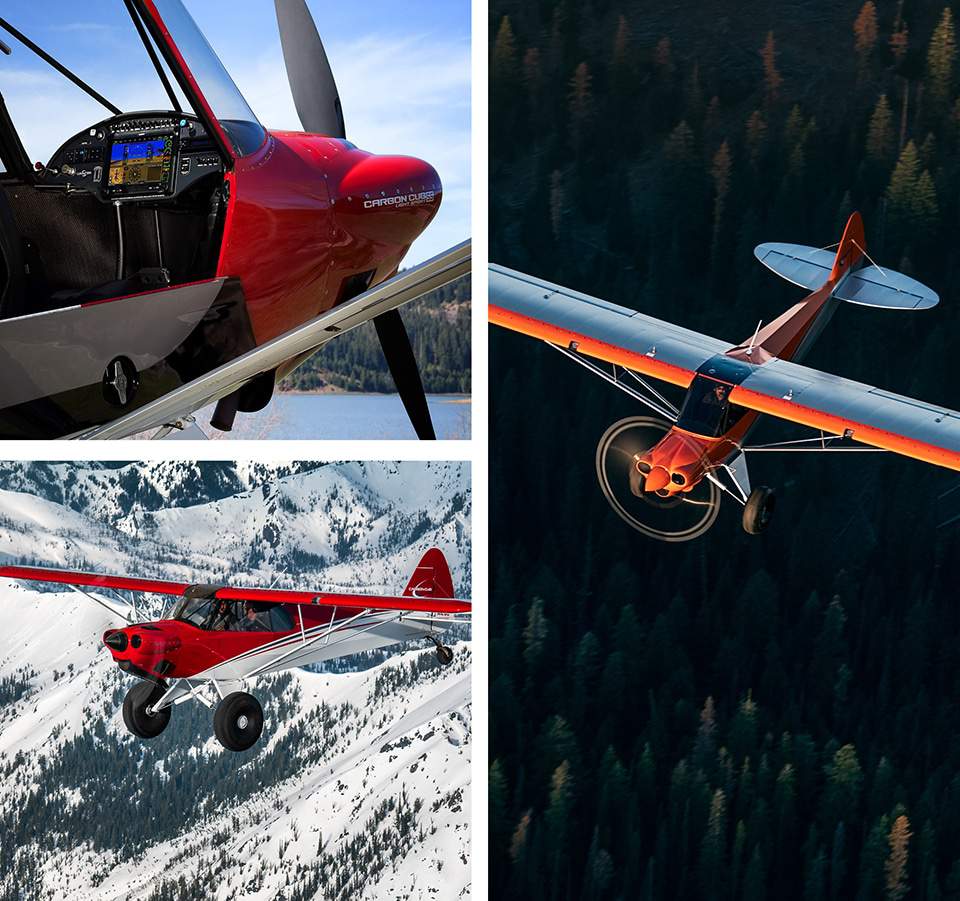 Safety
The Carbon Cub is inherently safer due to its extraordinarily slow stall speed. The fundamentally sound wing and vortex generators (standard) increase low-speed stability.
The strong chromoly steel fuselage surrounds occupants in a protective cage. It has been designed to generously exceed required loads. Real-world static tests using lead weights and hydraulic pressure assure the strongest structure in this class of aircraft.

Three Versions
Carbon Cub SS is our production Light Sport. This extraordinarily light aircraft has an unparalleled power to weight ratio.
Carbon Cub FX is innovative Builder Assist / Experimental Amateur Built (E-AB) aircraft and may be certified up 2,000 lbs gross weight. The program takes 7 days of the builders time.
Carbon Cub EX is a complete airplane kit that may be certified up 2,000 lbs gross weight. Carbon Cub EX-2 may also qualify for Light Sport. Typical assembly time is 800-1000 hours.