BUILDER ASSIST COORDINATOR
Position Summary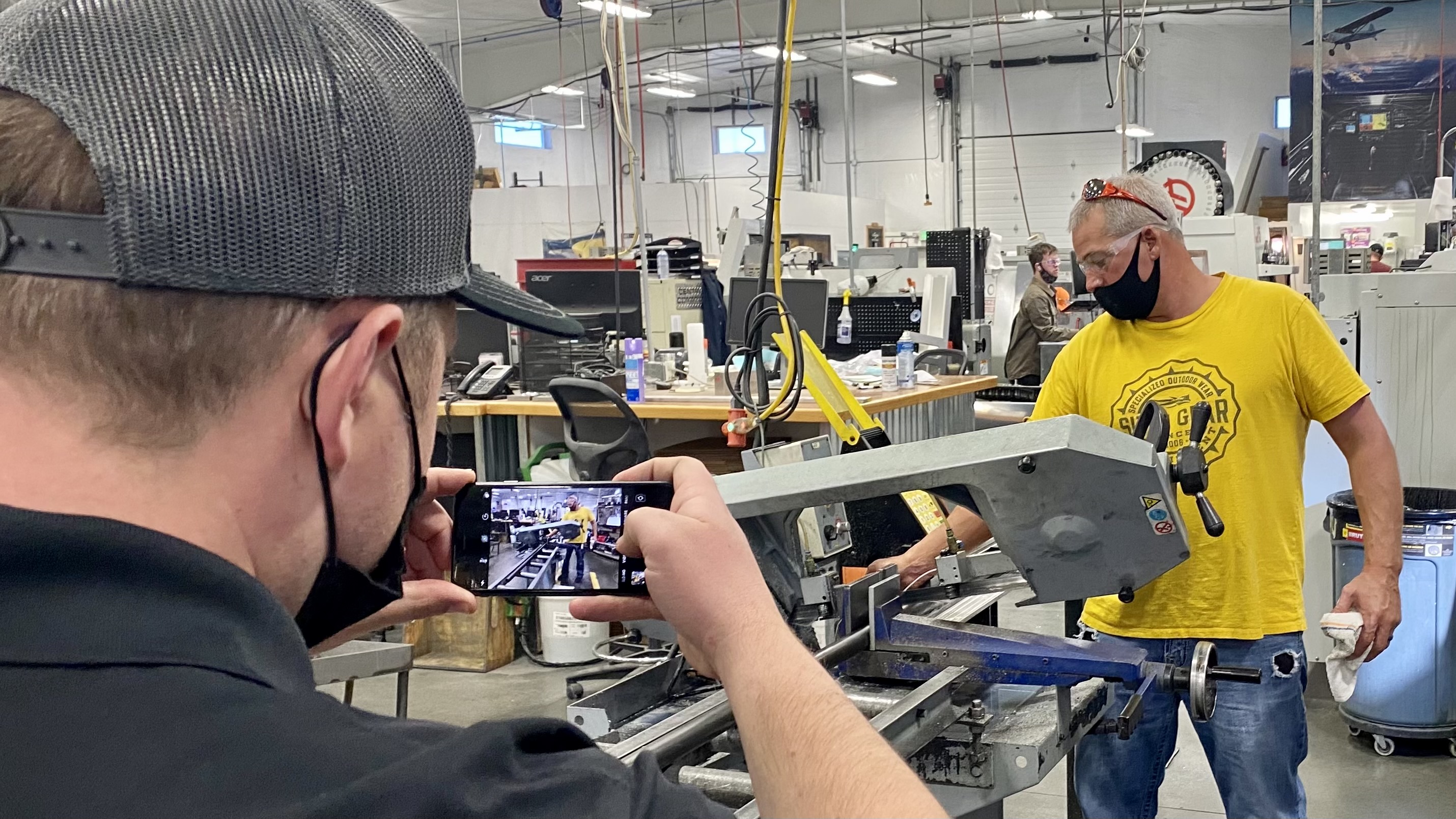 CubCrafters is a worldwide leader in the design and manufacture of light STOL capable general aviation aircraft and has developed the most successful program in the industry for providing customers with factory assistance in completing Experimental Amateur-Built (EAB) aircraft.
Passion for aviation is at the core of our business and fuels our commitment to deliver best-of-class aviation products and services to our customers. Be part of our builder assist team that combines proven experience with the best available new technology and a commitment to excellence in order to provide exceptional EAB support services to our customers.
Click here to read more about the Builder Assist Coordinator position and apply today!
Responsibilities
Reporting to the Customer Experience Manager, our Builder Assist Coordinators are key members of the Customer Support Group (CSG) at CubCrafters with the primary role of supporting the company's Factory eXperimental (FX) program, including scheduling, administration, and facilitating builder assist sessions at the factory. In addition, this position supports the company's sales activities and supports direct and national sales events.
With 150+ factory assist EAB aircraft delivered to date, and increasing demand for more factory builder assist services, the CubCrafters builder assist program is expanding and has full-time Coordinator position(s) open.
Ultimately, for this position, we're looking for outgoing, enthusiastic, motivated, and talented individuals to help us create amazing customer experiences when our customers travel to the CubCrafters factory in Yakima, Washington.
• Serves as a primary point of contact for CubCrafters FX program. Acts as a liaison between headquarters, customers, and sales staff in all matters regarding builder assist projects.
• Assists customers and sales staff in specifying and pricing aircraft options (both standard and custom) for new aircraft orders.
• Helps prepare documents including FAA documents, builder logs, and invoices. Ensures all documents and files are kept safe, organized and accessible.
• Acts as an internal advocate for the company's builder assist program, coordinating builder assist projects between sales, manufacturing, engineering, and quality departments.
• Coordinates with the FAA, under the supervision of the Customer Experience Manager, to maintain program integrity with Experimental Amateur-Built (EAB) aircraft certification rules.
• Assists with logistical management of the CubCrafters' new aircraft delivery hangar and Customer Completion Center (consumables, cleanliness, organization, & aircraft movements).
• Acts as backup for all Customer Support Group duties as assigned, including backup for CubCrafters on-site store merchandise sales, factory tours, and kit program technical support.
• Pilot candidates will be asked to contribute to the company's utility flight operations; potentially including test flights, break-in flights, EAB Phase 1 fly-offs, aircraft deliveries, ferry flights, and other company flying as assigned.
• Schedules and organizes customer visits, including accommodations and vehicles during their stay.
• Performs additional duties as required, with the understanding that this job description may require future modification as the builder assist program matures.
Qualifications
A minimum of three (3) years of customer support experience is required, with a general knowledge of single engine general aviation manufacturing techniques preferred. Proficiency in the English language (both written and verbal), along with proficiency in MS office and similar software products, is required. The ability to lift and carry parts and equipment up to 50 pounds as a routine job function is required.
Pilot credentials and/or aviation experience is helpful for this position.
The successful candidate should have demonstrated skills in the following: attention to detail; technical aptitude; analytical problem-solving skills; time and performance management of multiple projects with varied timelines and priorities; approachability; customer service, support, and interaction skills; proactive and collaborative approach to teamwork; outstanding communication skills (verbal and written); ability to work with minimal supervision in a team environment; the ability to briefly and accurately express complex technical problems in terms that permit the listener to make a valid decision; ability to change focus due to conflicting/changing priorities; ability to maintain confidentiality and handle sensitive situations appropriately when performing job duties; and the ability to support long term company goals.
Compensation
An industry-competitive package is being offered for top-notch individuals at all experience levels that meet the minimum job qualifications. Starting pay depends on relevant experience and competencies.
How to Apply
Please email resume and application to: jill.hargraves@cubcrafters.com
Download/Print Application
Download