Features the theme of Historical Ingenuity!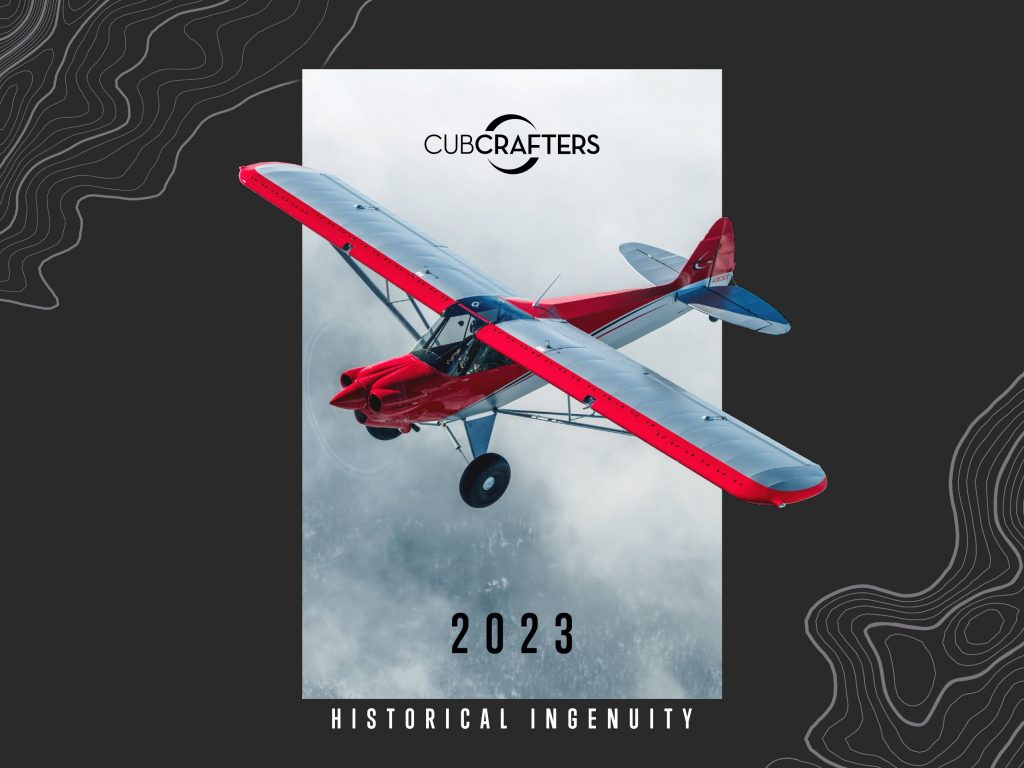 CubCrafters 2023 calendar is ready to ship! Like always, it's free to our customers, our fans, or even just any general aviation enthusiast that wants some really cool Cub-type aviation photos on their wall for the coming year. We will cover shipping at no charge domestically here in the United States, but international shipping is a flat fee of USD $12.99.
This year's calendar is special. It has more photos than ever, and we went back deep into the historic archives here at CubCraftersfor many of them. The calendar shows the progression of the company and aircraft from its initial roots in rebuilding Super Cubs to manufacturing the most modern CubCrafters XCubs today. If you've ever been a fan of CubCrafters in the 42-year history of our company, you will find something to like in the 2023 calendar!
Please note that in order to get your free calendar, you MUST enter the free calendar promotional code on the CHECKOUT PAGE of the order screen on our webstore when you go to order: For U.S. addresses, this code (crafters23) is good for one free CubCrafters 2023 Calendar. For non-U.S. addresses, enter the promotional code "crafters23int" and the calendar will be free, but with a flat rate international shipping fee added. For this promotion, the calendar must be the only item in your cart. Supplies are limited, one calendar per customer, please.
The calendar order link is here: https://store.cubcrafters.com/CubCrafters-2023-Calendar_p_2027.html
Happy Holidays from CubCrafters!