The author, Yuval, is a Carbon Cub owner who splits his time between San Francisco, Hong Kong, and Israel
Edited by CubCrafters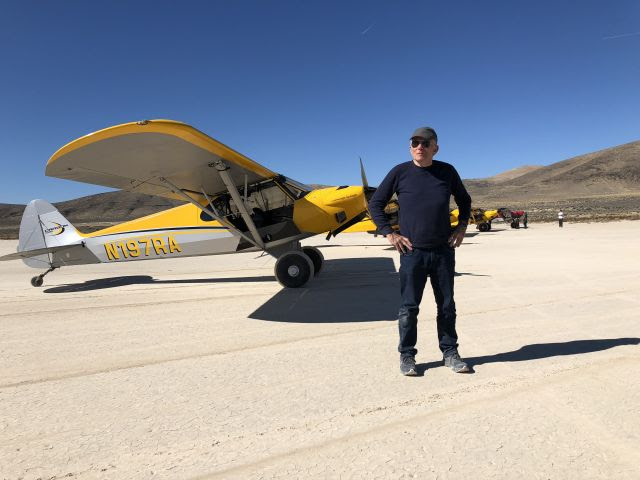 America is a multi-cultural and multi-landscaped country which makes it such a unique and fascinating place. One of the most interesting, though relatively small, groups of people I have met during my life journey in the US are the so called "Bush Pilots". It all started in Alaska during the mid-1920's where remote communities were dependent on small airplanes for supplies, transportation, mail, and other services. These pilots became legendary for their superb flying skills in extreme conditions, flying to locations not accessible by other means of transportation, and for their risky, unique flying techniques and living style. They became a kind of cult that later expended to the Northwest states and to the Rockies.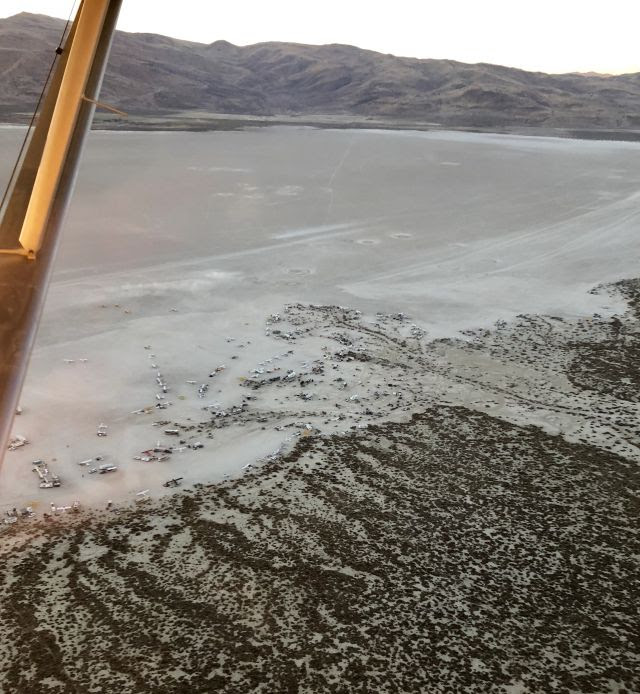 Think about cowboy rodeos with bulls, horses, music, BBQ and square dances: the High Sierra Fly-In is a rodeo of the STOL (Short Take Off and Landing) airplanes, performed on a huge dry lake bed called Dead Cow in the middle of the Nevada desert (and actually in the middle of nowhere). Every year, hundreds of airplanes, many homebuilt or modified, get together for three days to meet, compete, fly around the desert wilderness and enjoy this rodeo. When asked, "where is the runway?" the typical response is, "What runway? We don't need one".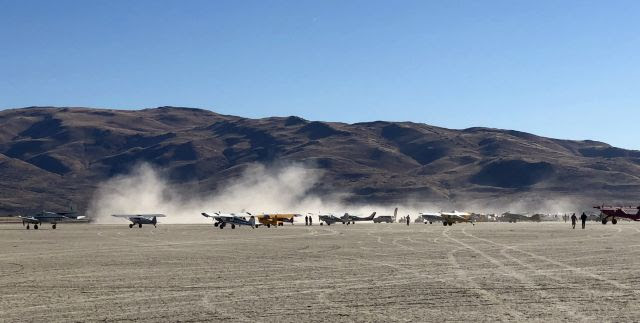 Dead Cow is about 3 hours of flying in my Carbon Cub from San Francisco, crossing the Sierra ridge at a very high altitude for airplanes without oxygen (9,500 feet), preferably early morning when the air is still cool from the night and the winds aloft are reasonably calm. The Fly-In is also a kind of family event. The husband flies in his STOL airplane and the wife and kids drive the RV, or alternatively set a camping tent under the wing. This group of pilots is a distinct part of America… different than the America I meet in the big cities: down to earth people, with mechanical skills, often rural, very family oriented, friendly and hospitable, sometimes eating lots of junk food but rarely becoming obese as they are very hard workers. Still, there was much common ground as we all enjoy talking about airplanes, design, flying techniques, adventure trips, weather, BBQ and beautiful nights by the bonfire side.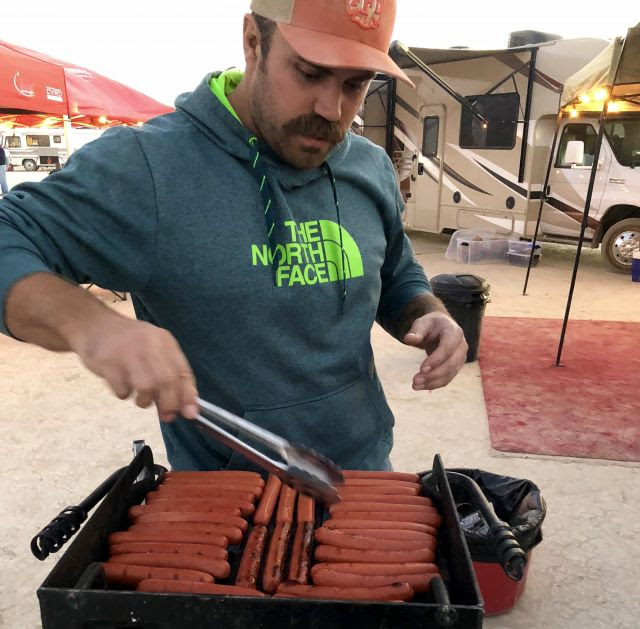 There is nothing in the vicinity of Dead Cow except to a few more dry lakebeds. The area is high in altitude (approx. 5,000 feet) and nights are chilly with near-freezing temperatures and occasional strong winds that blow dust all over. Limited washing facilities and sleeping in the sleeping bag I brought reminded me of my days during the war in the Sinai desert. I was told that when rain falls, the whole lakebed becomes muddy and it is no fun to be there. However, my nights in Dead Cow were very clear, no pollution, and no city lights to obscure the millions of stars above.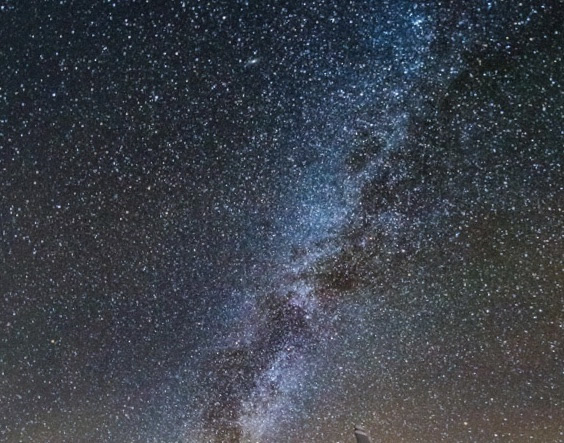 One more adventure in my logbook. Thanks to Bob Simmons and his crew of great people who hosted me in one of their RVs and thanks to Dave Straub for being a good, supportive friend.
The author getting warm on a cold morning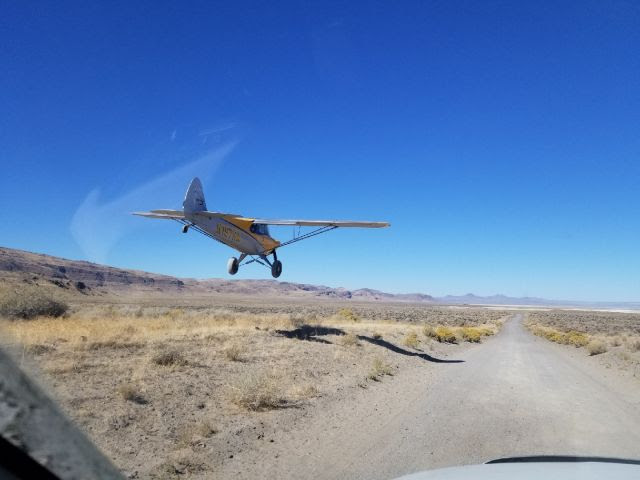 Fly very low and very slow… this is the trick
Near the bonfire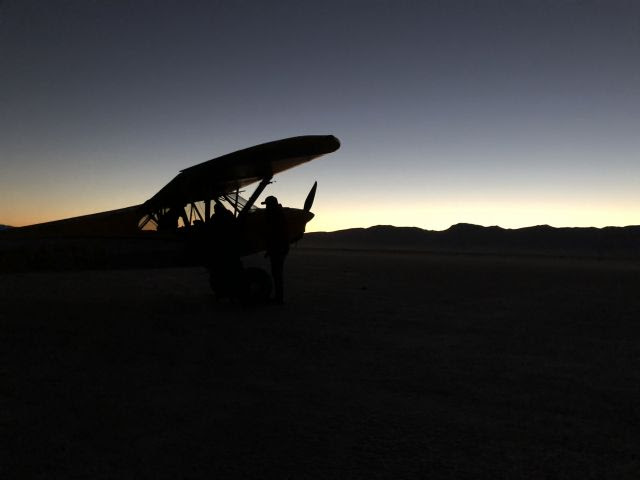 Sunrise at Dead Cow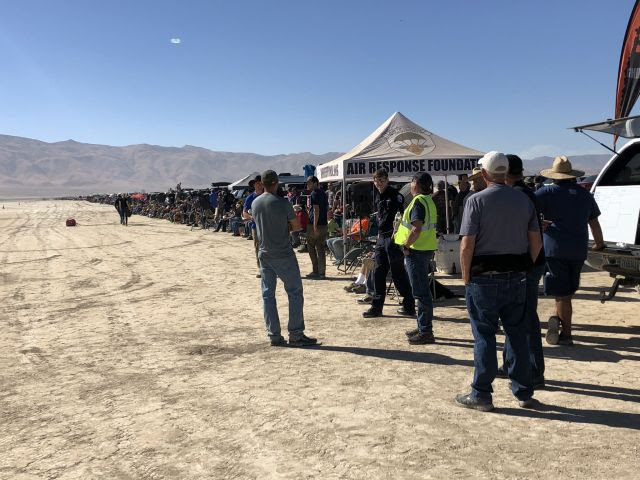 The fans prepare for racing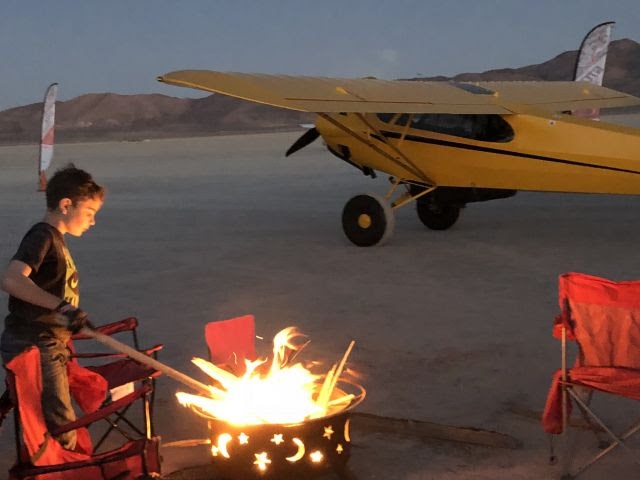 The fly-in is a family event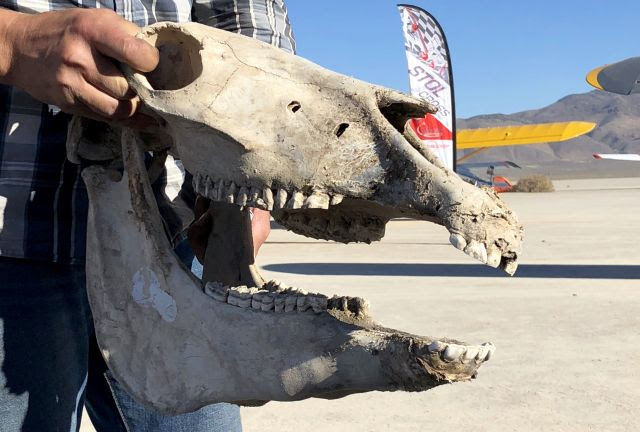 Life and death in the desert
The yellow squadron (mine is the last)
The lakebed surface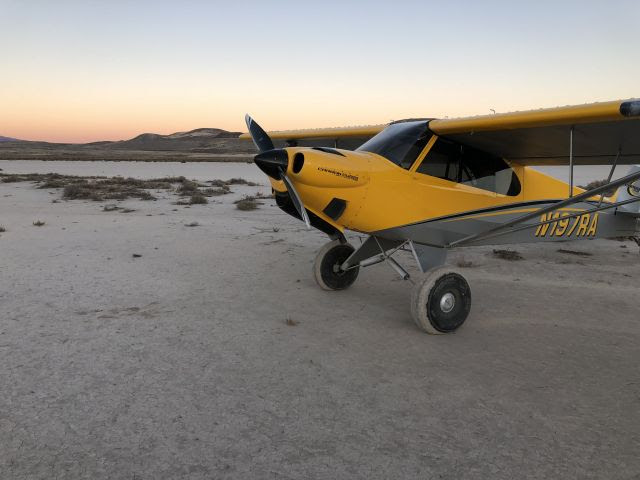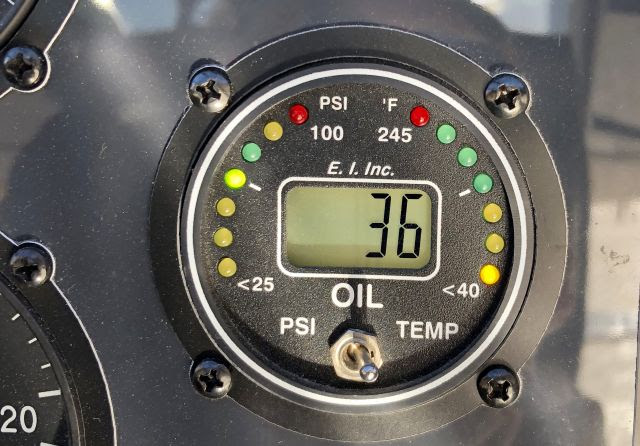 Engine oil temperature early morning, near freezing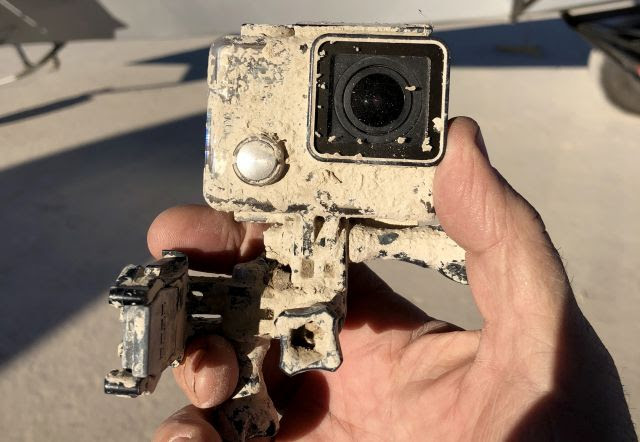 The GoPro after a desert trip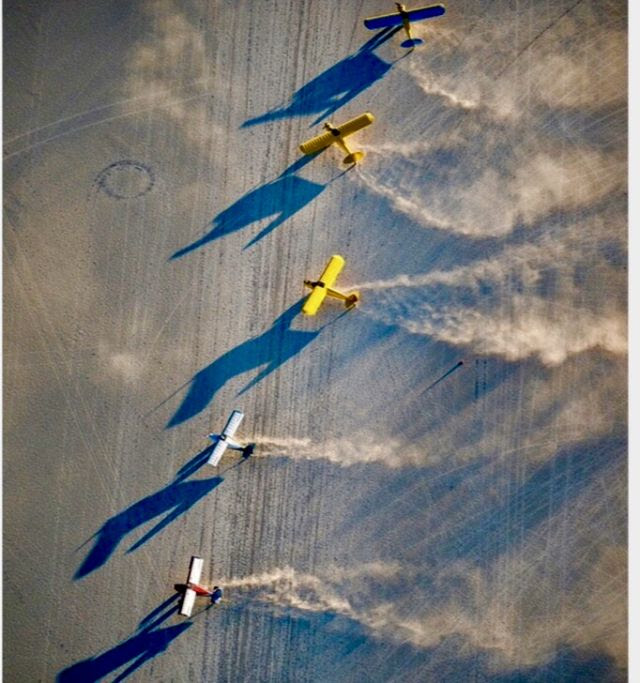 Heading home
Dusty panel on the way back home