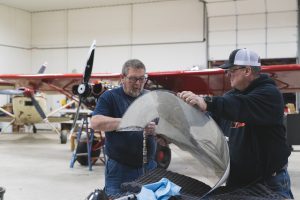 At CubCrafters we believe in providing our customers with not only a great purchase experience, but also great post-sale support for our factory-built aircraft and our kits. We understand that there's an added level of satisfaction when you fly an airplane you've built yourself, and we want to support you in every way we can.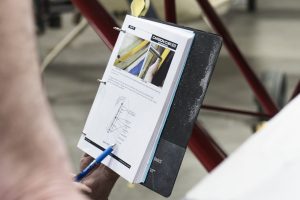 If you are thinking of buying an aircraft kit, you'll want to consider the level of technical support you can expect from the manufacturer. Experienced builders agree: CubCrafters' support is unmatched. To start, you'll be given printed copies of our manuals as well as electronic versions online. The online manuals are continually updated so builders have access to the most current information. The manuals contain detailed explanations designed to guide you through each step of the build process. Color photos give you a visual example of each process. Diagrams, schematics, and other helpful build tips are also included.
As we sell more kits, we're always assessing new ways to support our builders. For those who like more detailed information on build instructions and techniques, we've created a library of video tutorials for challenging steps in the build process. These videos have proven to be a useful tool for builders as they show every single step that is needed to complete a selected portion of the build.
Perhaps the most valuable resource that we offer to our kit builders is Mitch Travis. Mitch is a 19 year veteran of CubCrafters and he has helped customers complete more than 90 airplanes since we started selling kits in 2009. Nearly half the kits we've sold are flying today and each of those builders received some form of assistance from Mitch. If you visit the factory it's not unusual to see him on the production floor. He can be found referencing aircraft in different phases of the build process to properly walk customers through crucial steps over the phone. Mitch is an incredible resource to CubCrafters kit builders.
Mitch encourages questions. As he likes to say, "Call me. I'd rather answer a question than sell you parts, but I will do either!" – Mitch Travis