Aircraft Mechanic – Multiple Positions
Position Summary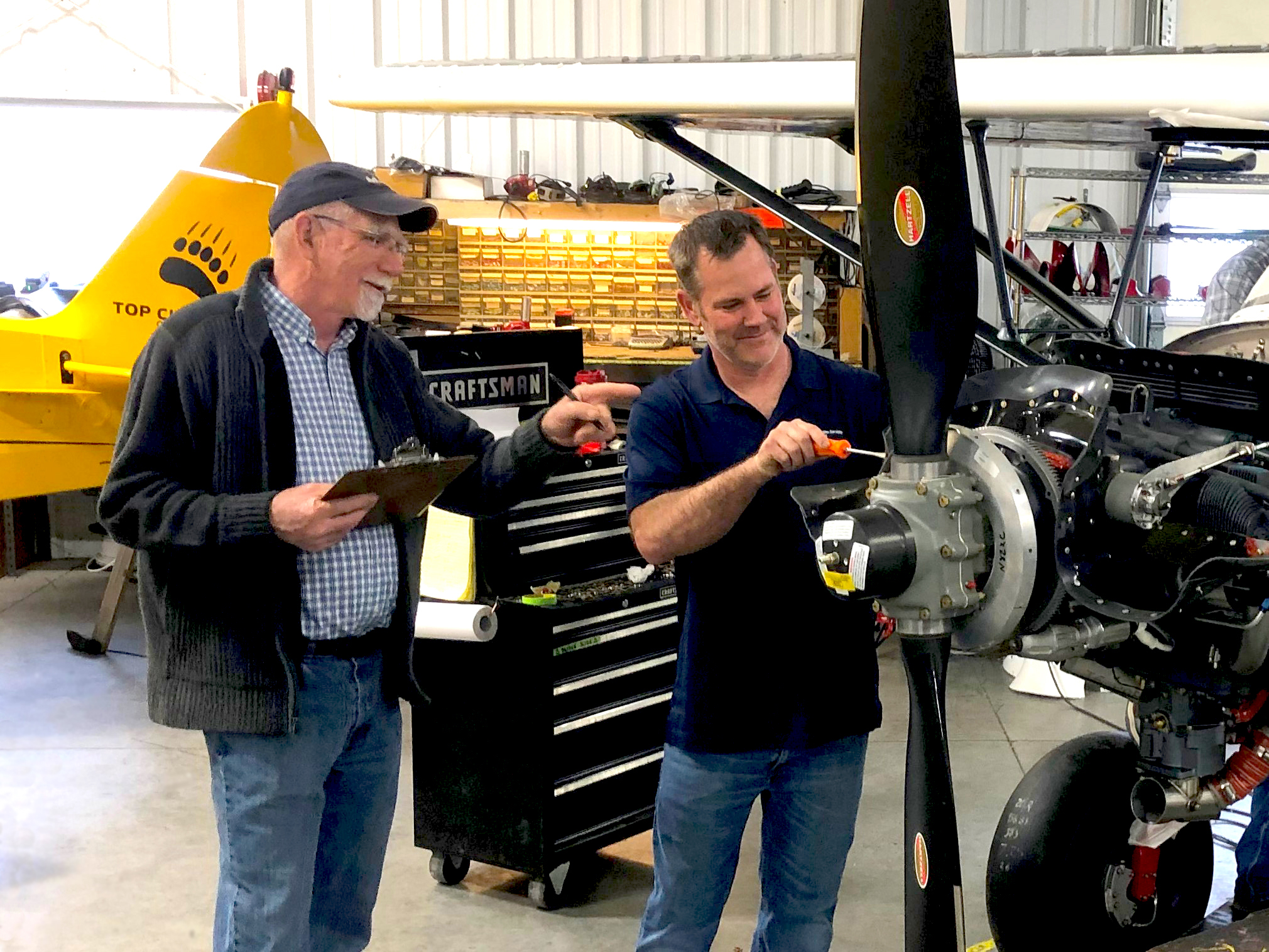 CubCrafters is expanding and has full-time aircraft mechanic positions in both our new manufacturing and our service and maintenance organizations. Staff in these positions inspect, maintain, and repair the structural, mechanical, and electronic systems of the aircraft we manufacture and service. Our mechanics are trained to use a wide variety of diagnostic devices, computers, hand & power tools to assess, fix, and assure the airworthiness of the aircraft we produce and maintain. We're looking for responsible, motivated, and talented individuals at all experience levels to join our team of like-minded aviation maintenance professionals.
Click here to read more about our open Aircraft Mechanic positions and apply today!
Responsibilities
CubCrafters is a worldwide leader in the design and manufacture of light STOL capable general aviation aircraft, and a trusted provider of aviation maintenance services to the fleet of over a thousand aircraft manufactured or rebuilt during nearly 40 years in business.
Passion for aviation is at the core of our business and fuels our commitment to deliver best-of-class aviation products and services to our customers. Our manufacturing and services teams combine decades of experience with the best available new technology and a commitment to excellence in order to provide the best products and exceptional service to our customers.
CubCrafters highly values the role our aircraft maintenance teams have in the improvement and development of the aircraft we manufacture by providing feedback to both our Engineering & Product Development team and our Customer Support team in a process of continually updating and improving the aircraft designed and manufactured by the company.
Aircraft mechanics in our manufacturing organization will generally work on identifying, diagnosing, and clearing squawks on new aircraft in preparation for customer delivery. Aircraft mechanics in our maintenance organization will generally perform annual inspections, repair, upgrade, and rebuild existing aircraft for our customers. Specific job responsibilities are as follows:
• Perform the duties of a Federal Aviation Administration (FAA) Certificated Airframe & Powerplant (A&P) Technician on Certified, LSA, and E-AB light general aviation aircraft.
• Perform periodic maintenance, 100-hour/annual inspections, repairs, rebuilds, and alterations on light single-engine tube and fabric aircraft in accordance with FAA regulations and directives.
• Diagnose deficiencies in aircraft airworthiness or performance via written or verbal communications. When necessary must be able to interact with pilots on a high level to develop an understanding of aircraft problems and/or discrepancies.
• Start aircraft, conduct ground operational tests, taxi tests, and accompany pilots on maintenance operational flights to validate/diagnose operational issues that may not be readily apparent during ground operations.
• Diagnose and solve malfunctions of aircraft systems and components by utilizing a wide variety of diagnostic equipment, studying layout drawings, blueprints, wiring diagrams and/or by analyzing operating characteristics of aircraft or its components.
• Evaluate the possible effect of repairs and alterations on other structures, systems or prior alterations to ensure the aircraft is at least equal to its original or properly altered condition.
• Rig and adjust aircraft and aircraft components to proper specifications including engines, engine systems, propellers, primary and secondary control systems.
• Trace and correct electrical problems in various aircraft systems. Understand basic electrical circuitry and have a sound understanding of aircraft electrical systems and principals.
• Must be familiar with Department of Transportation, FAA publications (Code of Federal Regulations Part 14, Airworthiness Directives, Orders, Bulletins, Advisory Circulars, Forms, etc.) and be able to work within the confines and compliance of such oversight.
• Understand and be able to apply the theory of Weight & Balance as it relates to light aircraft.
• Be self-motivated, maintain clean and orderly work area, treat coworkers and customers with respect, and represent the company in a positive and professional manner.
• Other duties and projects as assigned.
Success Indicators
The successful candidate should have demonstrated skills in the following: attention to detail; precision workmanship; manual dexterity; mechanical aptitude; approachability; time and performance management; customer service and interaction skills; proactive and collaborative approach to problem-solving; positive communication skills (verbal and written); ability to work with minimal supervision in a team environment; the ability to briefly and accurately express complex technical problems in terms that permit the listener to make a valid decision; ability to change focus due to conflicting/changing priorities; ability to maintain confidentiality and handle sensitive situations appropriately when performing job duties; and the ability to support long term company goals, even if those goals may not be popular with all members of the organization.
Qualifications
Minimum Qualifications:
An FAA Airframe & Power Plant (A&P) Certificate is required, with single engine general aviation experience preferred. Tube and fabric experience and glass panel avionics experience is helpful. The ability to lift and carry parts and equipment up to 50 pounds as a routine job function is required. Proficiency in the English language (both written and verbal) is required.
How you will be evaluated:
We have a wide range of A&P positions appropriate to different skill and experience levels. Please click the link below to download our Aircraft Mechanic recruitment survey and return it with your completed application or resume. The survey will allow CubCrafters to evaluate where your skills and experience might best fit within our company so the appropriate hiring manager can contact you.
Compensation
An industry-competitive package is being offered for top-notch individuals at all experience levels that meet the minimum job qualifications. Starting pay depends on relevant experience and competencies.
We also offer:
• Paid holidays (6 per year), paid vacation time (2 weeks), paid sick leave (1:40 ratio).
• Paid medical plan for the employee, group rate options for dependents, dental & vision options.
• 401k retirement savings program including matching of up to 4% of non-benefit compensation.
• Skills development, career development, continuing education, and mentorship opportunities.
• Pilot development program and flight opportunities, including subsidized aircraft rental.
How to Apply
This job is located at the CubCrafters factory located on McAllister Field (KYKM) in Yakima, in Washington State. With its beautiful weather, central location, relatively low cost of living, abundant outdoor activities, and a strong sense of community, Yakima is a premier place to raise a family, live, work, and play. To apply, please call us or email your resume or application, along with our recruitment survey, to:
Download/Print Application
Download